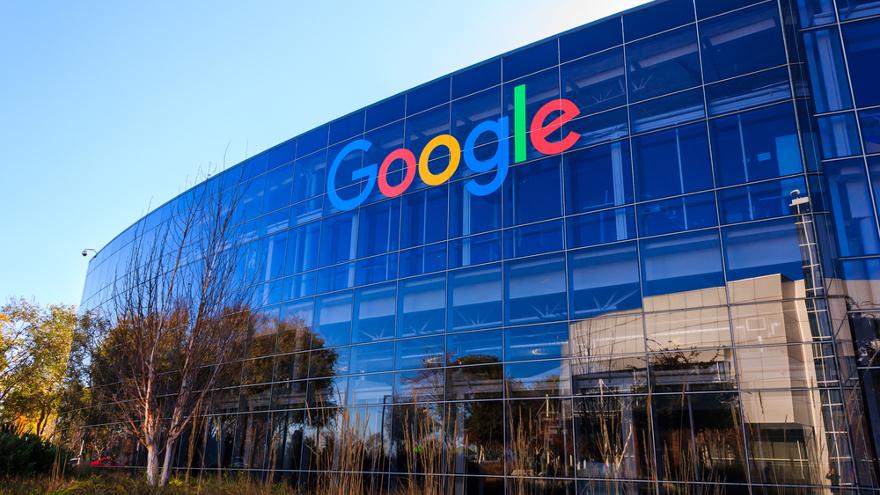 CARY, N.C. -
Onboard vehicle cameras and pet-friendly car amenities.
One is for keeping your vehicle safe and secure; the other for keeping your car clean and your furry friend happy.
At first blush, these features may not appear to have much in common, except for being accessories in an automobile.
But search data in the debut Automotive Trends Report from Google reveals they are two key opportunities the auto industry has to better fulfill the demands of consumers.
And they're opportunities in the here and now.
"The auto industry is undergoing major shifts: adapting to electrification, the rise of mobility services and a future driven by automation," the Google report notes.
"But with such a focus on tomorrow, what are the opportunities that OEMs might be missing today?"
As such, the report takes a dive into the vehicle tech and accessories revealed by Google Search data to be of interest to consumers.
Auto Remarketing caught up with one of the report's authors, Google trendspotting project lead Yarden Horwitz, to find out more.
'What cameras are pointing at'
Consumer searches onboard cameras are soaring, but as a Google infographic accompanying the report notes, "It's not just about the cameras. What's truly revealing is what the cameras are pointing at."
According to Google Internal Data in the U.S. from September 2015 to August 2017, front and rear camera searches were up 185 percent year-over-year, with 360-degree camera searches up 70 percent. This emphasizes the importance placed on getting a view of the car from multiple angles, Google said.
There is also a desire for these cameras to be seamlessly integrated into the vehicles. That same Google infographic data points to a 598-percent increase for mirror cameras and a 29-percent hike for hidden cameras.
Additionally, "smarter" cameras are of interest to searchers, as interest in GPS (up 10 percent) and parking mode (up 51 percent) features with cameras has climbed.
The full report examines the U.S., Japanese and German markets and found that "the biggest in-vehicle search trend across all three markets is onboard (in-car) cameras."
And it goes beyond back-up cameras, the report notes. Again, it's about getting every angle of the vehicle captured, the camera seamlessly blending into the car and multiple uses for the camera.
Safety and security top priorities
And those uses start with the safety of the driver and passengers as well as the security of the vehicle.
"Right now, we're at the beginning phases of really integrating them into the car, and it is coming from more of this logical standpoint," Horwitz said by phone in February. "So this idea of safety and security, those are the two main things that we're seeing in the data."
She gives the example of blind spots, acknowledging that it is kind of odd that blind spots would still exist. But blind spots, she said, are "something that consumers are looking to address right away."
That might be done through things like 360-degree or multi-direction cameras, as well as front and back cameras, Horwitz said.
Point is to get more angles to view.
"But on the other hand, beyond safety, there's also the security aspect. And that's more around surveillance - watching your car from a remote location or if you come back to a parking lot and you see a scratch on your car, going through the footage and understanding what happened," Horwitz said.
It's an interesting notion, this of "the consumer evolving" in other various commerce categories like homes, which already have surveillance features that be monitored via smartphones, she said.
So that begs the question, "Why doesn't this exist yet for the car?"
To be clear, she explains, it does exist for vehicles; however, it is an aftermarket feature.
But consumers are looking in searches for something that can be more seamless and integrated, she said, rather than having to add on an onboard camera.
"They don't want something added on. They don't want it to be a clunky addition," Horwitz said. "They want it to be integrated across their car. And we're seeing a ton of searches around mirror and hidden (cameras) and that just goes to show that consumers want something that's more stylized and just a seamless experience."
Pet accessories 'a bigger thing in auto now'
Looking specifically at U.S. data, the Google report unveiled another key search trend: accessories and equipment designed for car owners with pets.
While noting that these searches were still common in the two other markets, the report said the likelihood a U.S. consumer searches for pet amenities for a vehicle is 36 times higher than for someone in Germany and 10 times higher than it would be for a person in Japan.
According to the report, top trending terms in this area include dog car seat, dog car seat cover, car seats for dogs, pet car seat covers, dog car hammock, small dog car seat, dog car seat belt and dog steps for car.
But pets have been around for generations obviously. What's driving pet searches now?
Horwitz explains.
She said that Google has conducted similar reports for other industries, like fashion, beauty and food. This is the first time the company has done the report for the automotive business.
"And with auto specifically, the product lifecycle is a lot longer. It takes about 10 years for a new type of model to come out," Horwitz said.
So while trends - like pet-related accessorizing - may be more easily and quickly integrated into fields like fashion, food and beauty, "They take a while … to actually hit the auto industry," she said.
"And so something like pets, which has actually started taking shape in other categories already, is starting to become a bigger thing in auto now."
In fact, U.S. data shows that in terms of what Google considers Seasonal Risers - "seasonal trends that are likely to come back even stronger" - dog car seats ranked near the top in terms of search volume.
Likewise, dog car seat covers was high on the list of Sustained Risers, or searches that have shown "steady growth over the past years," the report said.
It also notes: "When it comes to in-vehicle-related search trends, Americans are putting their pets first. Dog- and pet-related rising search queries are particularly prominent across the top trending lists in the U.S. when compared to the other two markets. Pets are like family now and people's search interest reflects that."
'An extension of the living room'
One interesting side note to the discussion with Horwitz was this: Could the U.S. follow Japan's lead with vehicles becoming more like the living room?
It is unclear at this point, but it is worth watching, Horwitz said.
She notes that Japan has been cutting-edge within the beauty industry, for instance, and some of those trends have spread to the U.S. As far as automotive, Japan may be ahead of the curve when it comes to this particular aspect of the vehicle.
"And so with auto, we're seeing that Japan is turning their car into an extension of the living room. And so they're integrating things such as fridges and humidifiers, and they're adding pillows and carpets and curtains, to make it feel more like a home," Horwitz said.
"We're still quite a little ways away from complete autonomous driving, but it's really interesting to see that as Japan's already starting to think of their vehicle as a home or another area of living, how will that translate in the U.S. as we begin to use our cars in different ways?" she said. "So what other type of inspiration can we, maybe, take from the home and hospitality industry as well?"
Does she see that happening in the U.S. market?
"I think it's something to keep our eyes open for," Horwitz said. "And I think that's what really beneficial about looking at different markets is (that) it creates awareness and just helps us re-think how we're doing things in the U.S."